Our Mission
code to meet your needs | design to exceed expectation | integrate to save you time

Custom Voice Applications
Auto-attendant, voicemail to email, conference bridging, custom time parameters, automated notifications. These are just a few of the PBX integrated applications that make doing business a little easier. Learn how much more your office PBX can be doing for you.

Web powered by Microsoft .Net
Leverage the power of the .Net framework to enhance your web experience. Get real security and seamless communication between client and server. Fully functional with new JavaScript libraries, HTML 5 and CSS 3 means you get engaging user experiences and security that were once limited to desktop client applications.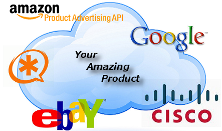 API Integration
Spending time researching and developing new products can be a costly task. Integration with existing products can save time, money and allow you to get a hold on new market sectors. Take advantage of the work of other companies through API integration.